Meet Dr. Nawabi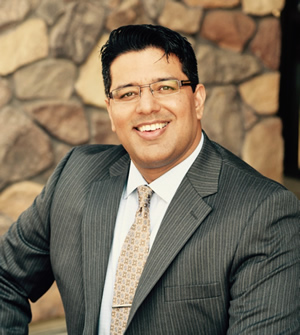 Read Dr. Nawabi's Curriculum Vitae
Dr. Feroz M. Nawabi is an exodontist and a traveling dental surgeon for many offices in Northern California. He also has privileges and practices Hospital Dentistry and Special Needs Patient Care at several hospitals and surgical centers in Northern California, including Sutter Memorial Hospital, Kaiser Roseville and Vacaville. He is fluent in English, Dari and Farsi. He also speaks some Urdu, Hindi and Spanish.
Dr. Nawabi holds an Associate Degree in Natural Sciences and a Bachelor of Science in Biology (emphasis on Organ Systems Physiology, minor in Chemistry, with Honors) from San Jose State University. He received his Doctor of Dental Surgery (D.D.S.) degree from the prestigious University of Southern California (USC) School of Dentistry, where he graduated as one of the top students in his class in the year 2004. After graduating he served as a Captain in the United States Air Force (USAF) Dental Corps at Wright Patterson Air Force Base in Ohio. After honorably separating from the US Air Force he began practicing dentistry in the civilian sector.
Dr. Nawabi's passions are Oral Surgery, Cosmetic and Restorative Dentistry as well as Hospital Dentistry and Special Needs Patient Care. He has completed Oral and Maxillofacial Surgery (OMFS) externships at Legacy Emanuel Hospital, Oregon Health Sciences University (OHSU), as well as at L.A. county + USC Medical Center. He has also received some training as an Oral and Maxillofacial Surgery intern at UCSF OMFS department in San Francisco, Ca. Furthermore, he has completed an oral surgery rotation in the US Air Force while on active duty. He uses his oral surgery training to perform a great deal of difficult extractions each year at several dental offices and hospitals, including extraction of impacted wisdom teeth.